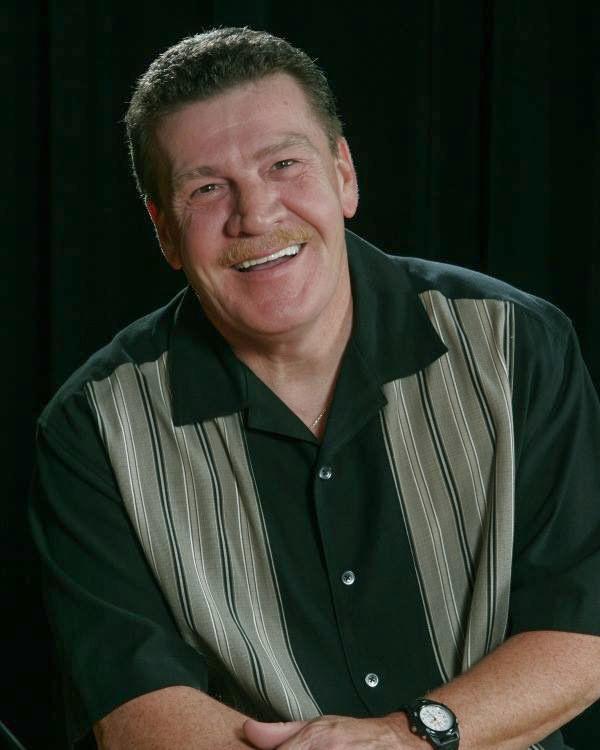 They say music soothes the soul (and the savage beast). But laughter nourishes the soul unlike any other human reaction.
"Tickets to comedy shows should be covered by people's health insurance," says Tom Sobel, long-time comedy show producer and the driving force behind the comedy night coming to the Red Bicycle Hall on May 21.
"I've seen studies that say laughter actually improves the function of the human immune system," Tom continues, "and that a 30-second belly laugh delivers the same cardiac benefit as a 20-minute cardio workout."
If that last statistic is true, then attending one of Tom's comedy shows should provide the health benefits of running a full marathon. His comedians are top level pros with proven track records on television, stage and radio.
"Our headliner for the Red Bike show, Mike Armstrong, holds the unofficial title of Bob & Tom's Favorite Ex-Cop. Mike has appeared on HBO, Comedy Central, Fox and CNT as well as opening for major musical acts such as Michael Buble, Alan Jackson, Tracy Lawrence and David Allan Coe, Sobel said.
In addition to Mike Armstrong, the Red Bike Comedy Night will feature Van Gunter and Jake Hovis. "Van is a Detroit guy, and he was a comedy club headliner himself for over 15 years. He retired for awhile and now he's coming back out on the road.
"Our MC host for the night is Jake Hovis, one of the 'big boys' of comedy, standing at 6 feet 8 inches tall, and weighing in at … well, I'll let Jake tell you that. He's a big guy.
"The Red Bike show is presented by the Grote Lamplighters, and it will also function as a fundraiser for that organization. We've done shows with the Lamplighters before in 2017 and 2019 at a different venue, but this is our first time at Red Bicycle Hall. We're really excited about the mid-room stage layout and the intimate atmosphere at The Bike.
"Madison is exactly the kind of small town where we want comedy to flourish. It's such a unique community and we've had such great support here over the years. My goal is for our Comedy Night to become a regular thing, and maybe even expand it to an open mic situation, where new local comics can try their hand.
"I want everyone to understand that this is first class comedy talent we are bringing in, the kind you'd see at any comedy club in any major city. These guys are that good.
"And the good news is, the ticket price is about what you'd pay for a movie and popcorn. But unlike a movie, where you can kind of guess the plot, comedy is so spontaneous and surprising. You never know when the magic will hit.
"And just in case someone wants to bring their grandmother, you should know all our shows are what we call 'cute, clean, and clever'. Never any cuss words or raunchy topics. We hope to see you at the show, and we hope we can make it a regular thing in Madison," Sobel said.
There will be two shows — 7:30 and 9:45 p.m. — and tickets are available through Red Bike's website, www.redbicyclehall.com, $10 advance and $15 at the door with tables reserved for $10 plus admission.
HOT TIP OF THE WEEK
If I was going out this weekend to see live music (and I will be, of course!) I'd be checking out some of the new names appearing on the Calendar. Friday at Lytle Park at lunch time Danny Flanigan is bringing his four-piece band, that should be very cool. Saturday at Mad Paddle there's a band called Cheat'n On Tucker, which deserves a look just for the great band name. And also on Saturday at the Taproom is an act called Noah Smith's Crooner Circus, which best I can tell is a happy band of singers, songwriters and storytellers. Oh, and you'll see me at the Taproom on Friday, too, listening to one of my favorite talents, Jordan Wilson. Get out there people!
Charlie Rohlfing is a retired advertising man and partner in The Red Bicycle Hall music venue. Look for his distinctive fedora bobbing above the crowd, anywhere live local music is happening.
This Week in Music
Thursday, May 13
Mad Paddle Brewery — Brooke Hall
Elks Lodge — Amy Noel
Friday, May 14
Mad Paddle Brewery — Hunter Wainscott
Red Bicycle Hall — Back to Mac (Fleetwood Mac)
Off-Broadway Taproom — Jordan Wilson
Riverboat Inn — Joe Perkinson
Lytle Park — Danny Flanigan + LittleBand (11:30 a.m.)
Saturday, May 15
Mad Paddle Brewery — Cheat'n On Tucker
Off-Broadway Taproom — Noah Smith's Crooner Circus
Thomas Family Winery — Jimmy Davis & Bill Lancton
Lighthouse — Daryl Hewitt
Broadway Hotel — Joe Perkinson
Wednesday, May 19
Elks Lodge — Joe Perkinson