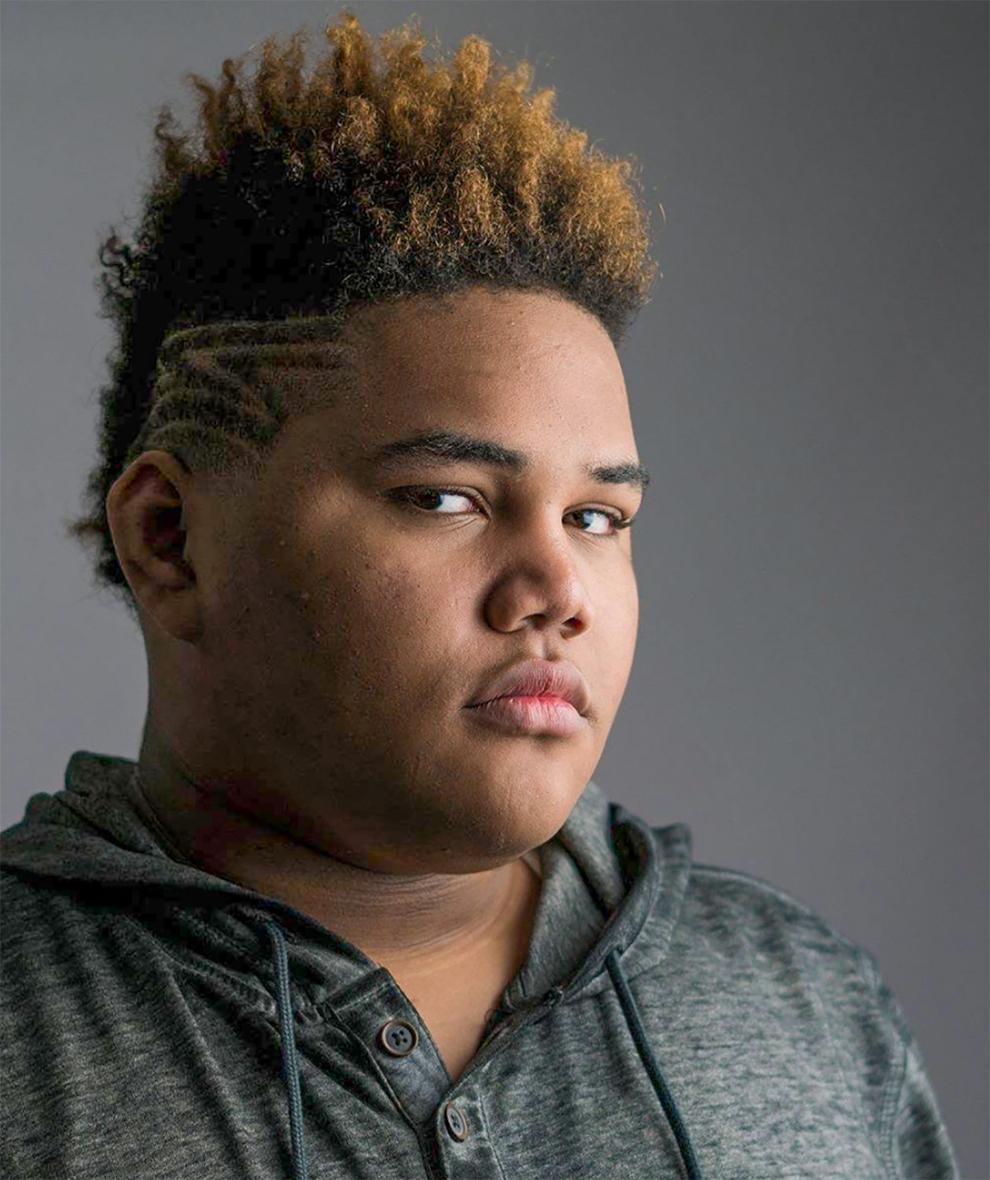 Before we dive into Jackson Snelling's amazing story and his brush with fame on "American Idol," let's first do a quick reminder about the Mad Hop Music Fest coming up this Saturday.
I did a deep dive on the event in last week's column, but just to review, Mad Hop is an all-indoor festival spread over seven downtown venues with five bands at each location. Starting at 11 a.m. you basically "hop" from place to place listening to as much music as you can in one fun-filled eight hour period. One wristband gets you into all of the venues. Visit MadHopMusicFest.com or go to the Ohio Theater Saturday morning to get your wristband.
Jackson Snelling, 20, was born in Upton, Kentucky, but his family moved to Austin, Indiana, for the special school program available there. "My brother and I both have autism," Jackson explains, "and they have this special program in Austin that really helped us. The community has been a great place to grow up and I really like it.
"I have this long relationship with the show American Idol. When I was very young my dad and I used to watch it together all the time. Unfortunately my father passed away in 2009, but I never gave up on the dream of singing on Idol someday.
"At age 15, I started going to American Idol regional competitions, like in Columbus, Ohio, and other cities around. I tried my luck three different times but never made the cut. Then when COVID hit they started doing the early pre-auditions by Zoom instead of in person, and lo and behold I made it through to the next round.
"In October of 2020 they flew me out to Hollywood and put me up in the Roosevelt Hotel. I filmed my audition in front of Katy Perry, Lionel Richie and Luke Bryan. How's that for a pressure packed audition! It was an amazing experience.
"That audition was aired in March of 2021, and while I didn't advance any further in the competition, I got a lot of national exposure from that. I sang my original song 'Please Listen,' which you can view on YouTube if you want to see me perform.
"After the TV appearance I got the opportunity to do some traveling to spread my music and my message about suicide awareness. I've been to Iowa, Wisconsin, Tennessee, Chicago and lots of places in between. I should mention I'm not done with Idol, either. I'm going back in the fall to try again.
"Then not too long ago, Jerry Wade from Mad Paddle Brewery reached out to me about booking a show. I know it's strange, with Austin just about half an hour away, but I'd never been to Madison before Jerry called. I have to say I've been shocked by the level of the music scene in such a small town.
"Anyway, I did a solo show with just my keyboard and my backing tracks and I had an awesome first experience here. Then Jerry invited me back to sing some songs with the madEssence band back in early April.
"That show went really well, I think. Hard to believe, but I haven't sung with a full band very much at all. It was a very fun experience that I hope to do more of. Right now I'm working with Jerry to schedule some more shows in Madison. I'm really looking forward to it, and encourage everybody to come out and share the fun. I'd love to meet you!"
Hot Tip of the Week
The Madison Jazz Band and Madison Community Band will perform at 7 p.m. today at Madison Consolidated High School's Opal E. Sherman Auditorium. If you like your music to swing with plenty of horns, this is the show for you. Tomorrow night at Off Broadway Taproom, a very fine band out of Brooklyn, New York, known as Charles Elsworth & The Space Force Deserters will be playing. This trio is on a national tour and we are very lucky to catch them passing through our little Music City. They describe their style as "jam folk to hard rock." This show is the Official Mad Hop Music Fest Kick-Off event, so if you have a ticket to Mad Hop you get in free. You can also buy Mad Hop tickets at The Taproom on Friday.
Charlie Rohlfing is a retired advertising man and partner in The Red Bicycle Hall music venue. Look for his distinctive fedora bobbing above the crowd, anywhere live local music is happening.
This Week in Music
Thursday, April 28
The Central — Karaoke
MCHS Auditorium — Jazz Band & Community Band (7 p.m.)
Friday, April 29
Brown Gym — Old Goats and a Nanny (Senior Citizens Dance 6:30 p.m.)
Mad Paddle — Joe Perkinson & Friends
Central Hotel — Bee Camp Bottom Boys
American Legion — Dusty Roads
Rivertown Grill — Vaguely Familiar
Off Broadway Taproom — Charles Elsworth & The Space Force Deserters
Moose Lodge — Dallas Moore (open to public)
Saturday, April 30
All Over Town! — Mad Hop Music Fest
Mad Paddle — madEssence & Regional Singer Contest
Central Hotel — Crossfire
Off Broadway Taproom — Random Roots
Rivertown Grill — Memphis Reigns
Farmer's Market — The Tradesmen (10 a.m.)
Tuesday, May 3
Off-Broadway Taproom — Open Mic Night