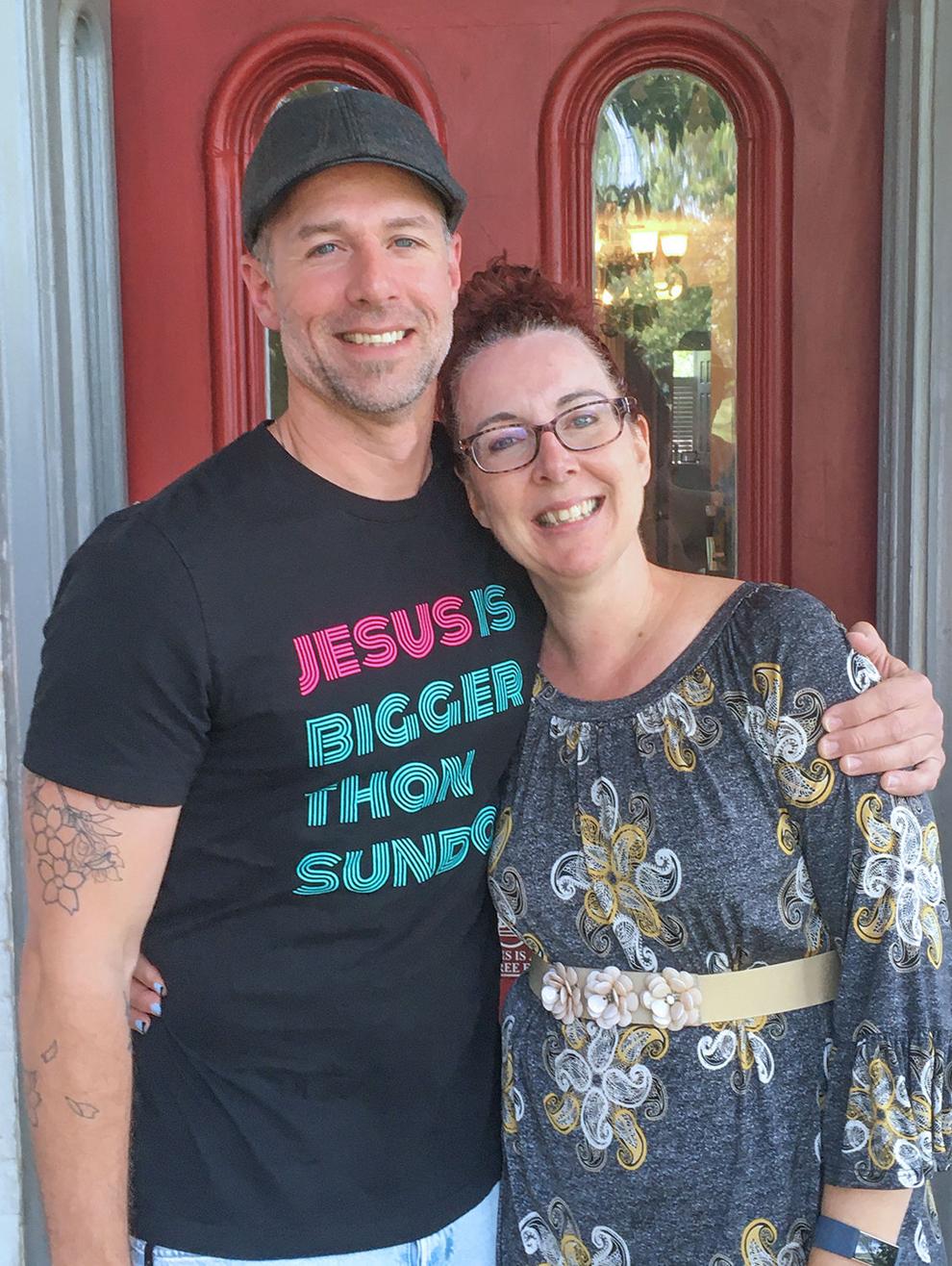 Before I get into the Richwood story, I want to tell you about a show from last Saturday night. Jimmy Davis and Bill Lancton were on the patio at Thomas Family Winery after a 14-month absence due to COVID.
Their musical performance was top notch, as you'd expect, but even more remarkable was the atmosphere and scene on the Winery side patio. The gathering of friends and out-of-towners, all enjoying the warm evening and excellent fare, was just overwhelmingly joyful and sublime.
What Steve and Elizabeth Thomas have created over the last 25 years is truly unique and beautiful. If you haven't been to Thomas Family lately (or ever!) I urge you to come and join the family. It's Madison at its finest. Anyway, on to Richwood.
When you hear the name Richwood on the River you undoubtedly think about the large mansion and the elegant weddings that take place there just about every weekend. But owner Colleen Sutton, who is actually a Madison resident, wants to broaden that image.
She and her brother, Zeb Haggerty, are hosting a musical evening at Richwood this Friday, May 21. The featured act is Jhonny and Sallie, with opening acts the Flyover Country Moose Club Band and Zeb. There will be a food truck or a grill going for food.
"There will be a suggested donation to help cover the cost of the bands," says Colleen, "and it's a BYOB situation for refreshments."
"Zeb and I were talking not long ago and I was telling him about the dynamic music scene in Madison, and he was like, why can't we do music here? Zeb is a great singer-songwriter in his own right. That was the spark that started us with music. This will be our second time," Colleen added.
"We grew up in a music town," continues Zeb, "a place called Palenville, New York, on the Hudson River, and just about 12 miles from Woodstock. The music and arts scene in that whole area is very developed and mature, as you can imagine. The famous Bearsville sound studio is right there, too.
"So when I moved here not long ago I saw the foundation for that same kind of music town. We have the venues, we obviously have the musical talent. It was only natural to get Richwood in on the act, to see if we can help make it happen."
Colleen continues, "I can't even count the number of times I had wedding guests come up to me and say how perfect our venue would be for live music. And with the Madison Music Movement thing happening now, there's this added energy to contribute and be a part of it.
"We have plans in the works to expand the Carriage House, which is the main building where we have receptions. When completed it will seat about 300 people indoors, so you can imagine the kinds of shows we could host here, not to mention the bigger weddings.
"If you're looking for a nice, relaxed Friday evening with some great live music, head across the bridge and join us. We'll be getting started around 7:00."
HOT TIP OF THE WEEK
If you like classic rock played by some of the most talented musicians ever to pick up guitars and drumsticks, then the House Band at Mad Paddle Brewery on Saturday is your scene. Add to that their special guest musician, Corrina Wills on fiddle, and it's a slam dunk. You won't hear Led Zeppelin's Kashmir played live anywhere else! If country swing is more your thing, the amazing (and foolish) Anthony Ray Wright will be at Thomas Family Winery on Saturday, too. Oh, and a special programming note: Live Lunch will not be Friday at Lytle Park as usual, but will be up at Grote Industries on Thursday, from 11 a.m. to 1 p.m. Free as always!
Charlie Rohlfing is a retired advertising man and partner in The Red Bicycle Hall music venue. Look for his distinctive fedora bobbing above the crowd, anywhere live local music is happening.
This Week in Music
Thursday, May 20
Grote Industustries — Live Lunch: Joe Perkinson & Deano Crafton (11 a.m.)
Elks Lodge — Willis Tucker
Mad Paddle Brewery — Tracy & Elaine
Friday, May 21
Richwood on the River — Jhonny & Sallie Show, plus The Fly Over Country Moose Band, with special guest Zeb Haggerty
Mad Paddle Brewery — Joe Perkinson & Friends
Red Bicycle Hall — Comedy Night (2 shows)
Off-Broadway Taproom — Amy Noel
Saturday, May 22
Lighthouse — Bobby Adams
Mad Paddle Brewery — House Band with Corrina Wills
Off-Broadway Taproom — Charlsee Gandee
Thomas Family Winery — Anthony Ray Wright
Wednesday, May 26
Elks Lodge — Joe Perkinson